This page is a work in process, please check back.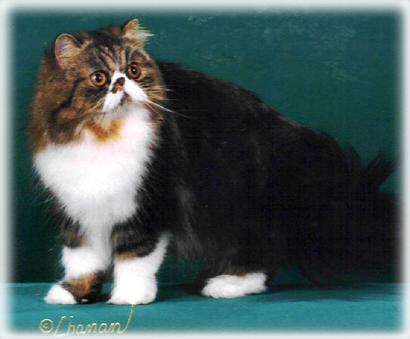 This is Maggie…Lankhara's Maggie May of Dixie Willow to be exact. Maggie is a TICA Supreme Grand Champion Alter and a 2-time Regional Winner. Dixie Willow only breeds Ragdolls, but we show Maggie along with our Rags because she's such a great kid (and it makes the show days pass much faster to have her in the Alter classes). She is a registered Exotic Longhair spay and is one of the funniest little girls you've ever seen. Maggie has never met a stranger, she walks on a leash and loves to go to the drive-thru at McDonalds. This girl has so much personality and will do just about anything for attention…Everybody loves Maggie. She and Katie are the best of friends, spending many hours playing and napping together. Maggie also serves as our resident "Kitty Godmother" to all the Ragdoll babies when they get big enough to leave Mom's side and explore the world. I am very grateful to Jane McKeage and Dr. Suzanne Gambella for introducing me to this wonderful girl. Many thanks also to Marianna Twomey-Lange for breeding such a great kid and for all of her help along the way. We hope she's as proud of Maggie as we are.
Click photo to enlarge!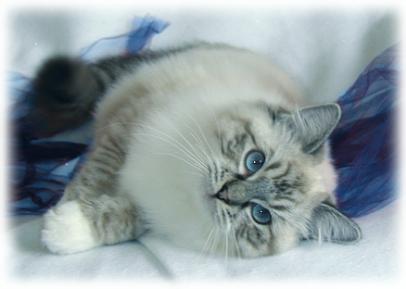 Double Grand Champion Alter Dixie Willow UGot Some Splainin ToDo (a.k.a. Lucy) is a perfectly marked seal lynx mitted girl. Lucy is a littermate to Lexie and is just one of those kids that we couldn't let go. As a baby, she was smaller than her siblings and needed some extra TLC. Actually, that's how she got her registered name…we would tease her and say "Hey, little girl. You got some 'splaining to do." After that, we just never could part with her and decided to keep her here. And she's no longer small – this girl is built like a tank and has the most glorious coat. Lucy is the kindest, most soft-hearted kitten I've met. She is one of those rare "soulmate" kitties who just seems to know your every thought. Wherever I am, Lucy is there too with her motor running.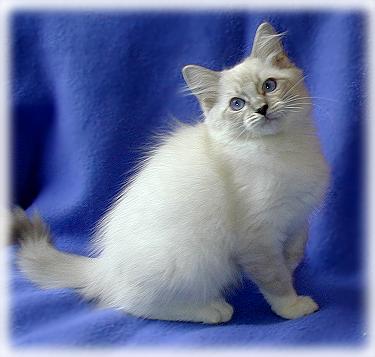 Triple Grand Champion Alter Dixie Willow Today is My Lucky Day is a blue lynx mitted neuter, shown here at 4 months of age. Lucky was born here at Dixie Willow, but we never found the perfect home for him so he has stayed here with us. This kid has so much energy – he has to make every step that you do and insists on getting there first. Then he'll sit down and look at us as if to say "What took you so long? So now that you're finally here, what are we going to do? I wanna help." Lucky is going to be a big boy… he was nearly 15 pounds by his first birthday and still growing!! He also has very solid boning, great markings and a beautiful head.