We specialize in cat actors, but also have a couple of young dogs that have joined the crew.  Both guys are friendly and anxious to learn.  We're bringing them along slowly and training them with our cats.  Depending on the needs of your project, one of these guys might be able to do the job.  If we don't think they're ready, we'll say so.
COLTON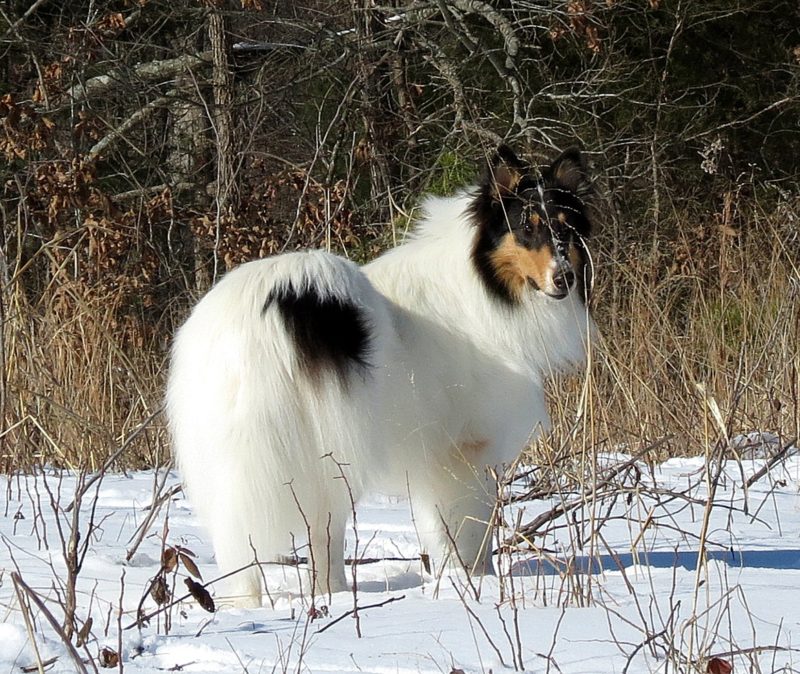 Colton is a white tri-color Rough Collie and the sweetest guy around.  He loves the kitties and a few of them even go into Colton's indoor kennel to nap with him – so cute!!  A couple of the more independent felines can get a little irritated with Colton's affection, especially when he tries to herd them.  Colton never gives up though and is determined to become friends with each one.  He's even happy to share his food bowl.  Co-Co is a smart, mild-mannered kid who is training nicely.

DOODLEBUG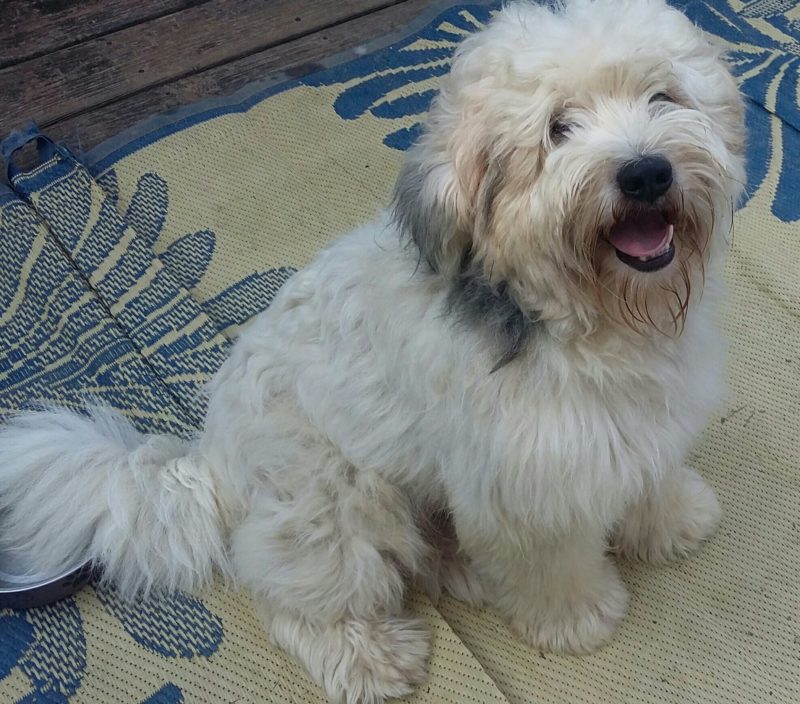 This cute guy is Doodlebug.  We're not sure what kind of pup he is, but feel really lucky that Doodle came into our lives.  He's a comical guy who loves attention and quickly became Colton's best buddy.  Doodle is a bit of a practical joker too.  He'll stay with us waiting for Colton to fetch a plush toy, then grab it from Colton and run drop it behind the bushes in the yard.  So funny.  Doodle's favorite time of day is definitely mealtime.