Would you like to link to Dixie Willow Ragdolls? Please pick up our linking banner at the bottom of this page, Thanks!
Like us on Facebook!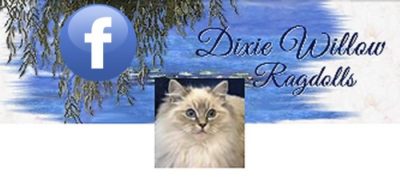 Our Favorite Links:

.

.

Clubs we belong to:

If you'd like to link to us, please feel free to save and download this banner to place on your web site. Please link it to https://dixiewillow.com. Thank you!