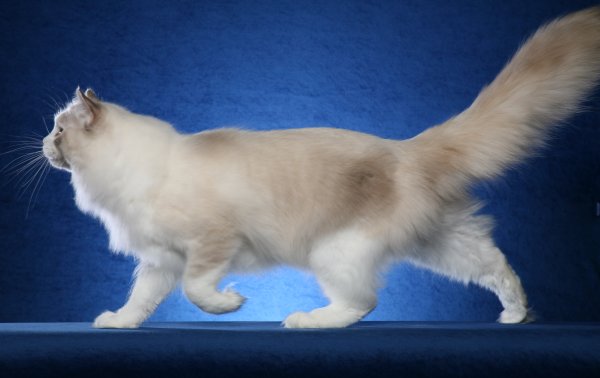 GC DixieWillow Above the Clouds (Skyler)
Skyler is a blue lynx bicolor and, quite simply, my heart and soul.  Skyler's father (Stormy) and grandfather (Clarence) were both soulmate kids so it's only fitting that he's continued that tradition.  Skyler's mom (Tassels) was one of the happiest girls I've ever had and he inherited her sunny disposition.  I was there when Skyler was born and have loved him from that moment.  Oh, sometimes I could wring his neck because he's so spoiled, but then, ultimately, that's my fault so….   Skyler loves to go to PetSmart, Lowe's or just for a ride in the car.  He's never met a stranger and especially loves kids.  And Skyler has the most amazing purr when he's super relaxed – it sounds like a dove cooing.
Click to enlarge pics.

GC DixieWillow Deal Me In (Gambler)
Gambler is one of the most beautiful boys we've ever had…and one of the sweetest.  His favorite spot is on the back of the sofa, especially if I'm close enough for him to lay his head on my shoulder.  Gambler is a big guy with a bunny-soft coat and quiet, unassuming disposition.  Gambler's mom was our very first Ragdoll, Katie Scarlett, so he holds a special place in my heart because of that connection to Kate.

DixieWillow Special Forces (Ranger)
This is Ranger, a seal mitted boy with a blaze.  Ranger is a special kid, very people-oriented and sweet.  And doesn't he have the most fabulous set of whiskers?!?  Ranger actually reminds me a lot of our foundation male, Bubba, who was also a seal mitted guy and Ranger's great-great-great-grandfather.  We can't wait to get this pretty kid out to a few shows before long.